THE CIRCUITRY OF LIFE
REAKTOR
PYTHON
CHUCK
ABLETON LIVE
TOUCHDESIGNER
Red Bull at Night presents Heather Shaw's "
The Circuitry of Life
" was a two-night event that took place on a rooftop in downtown Los Angeles and featured an immersive club experience that explored the evolution of music and imagined a future of interactivity and immersion.
Together with Jordan Hochenbaum and Owen Vallis—working together as HVHCRAFT—I helped design several interactive experiences that transformed the projection mapped cube environment into different musical instruments playable by an entire crowd of people. We exclusively worked on the interaction design for the musical elements of the experience as well as the sound design. The visuals and AV were provided by Eye Vapor and VT Pro Design.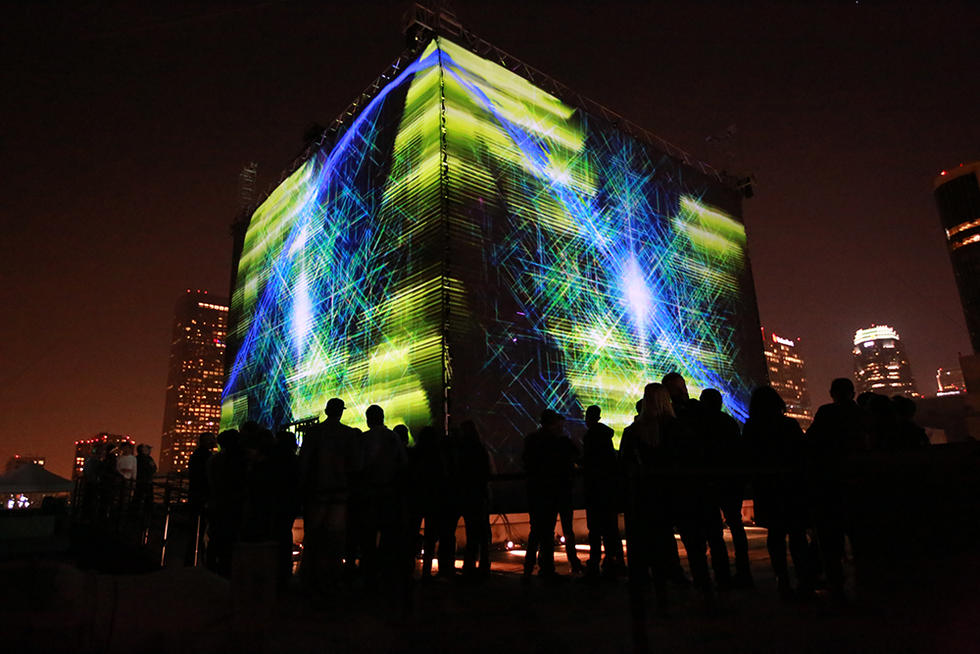 I created several instruments that utilized different modes of interaction to create percussive and melodic sounds parsing the location data sent to us to localize the sound to work with the 32 speaker array surrounding the audience inside the three-story cube. Because the experience was a temporary one to be held on a rooftop we would not have a chance to test it with a full crowd so I wrote a custom Python script to replay recorded touch data so that we could develop the interactions using data from over 50 testers. This script sent touch data to TouchDesigner where it would be parsed and sent to our sound design rig, which included custom Reaktor synthesizers, ChucK for parsing and re-routing OSC, and Ableton Live to control playback and routing to the massive speaker array.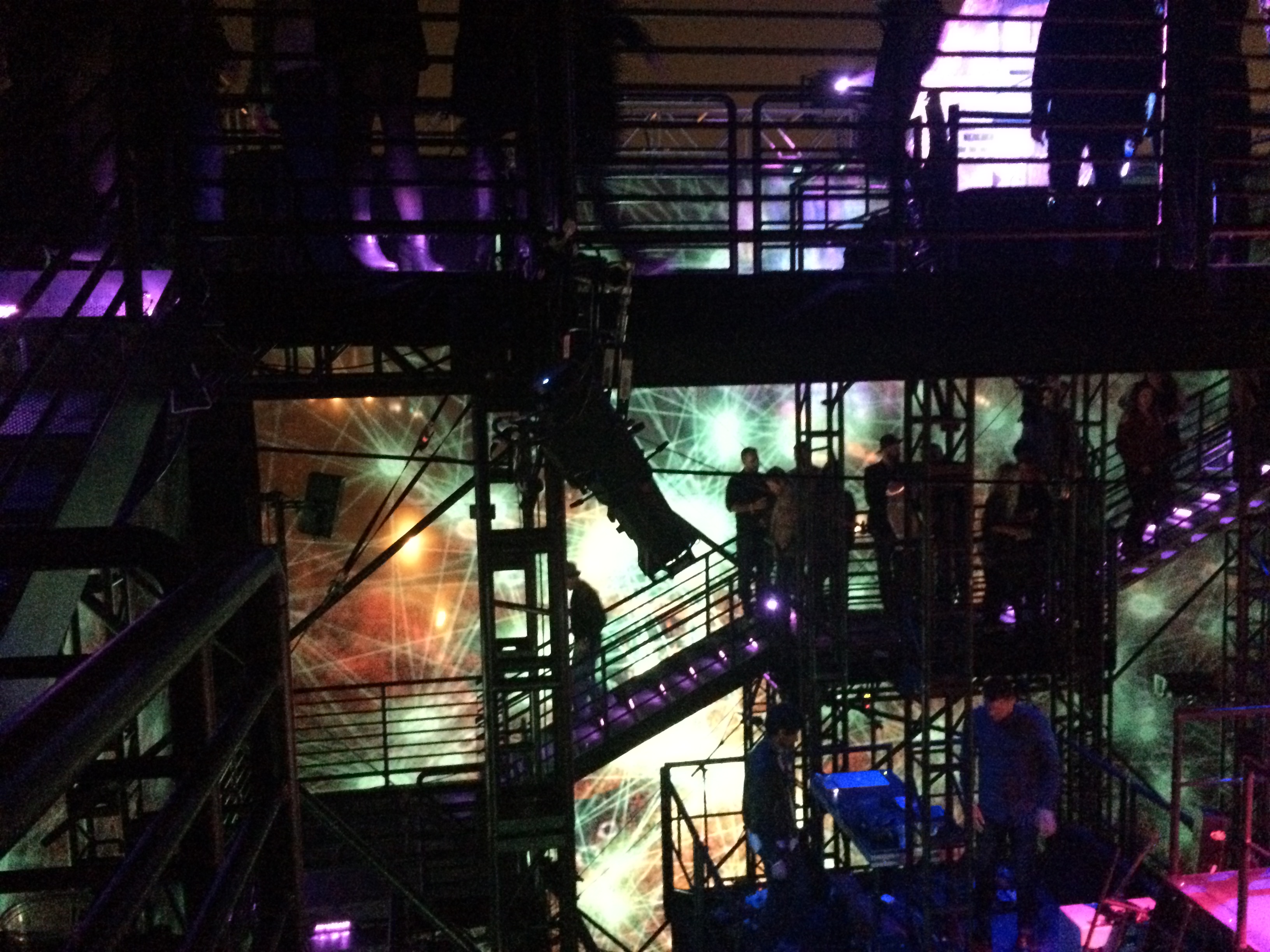 Big thank you to my collaborators Jordan Hochenbaum and Owen Vallis, Heather Shaw and Alexander Kafi for bringing us on, and the immensely talented crew of designers, animators, sound technicians, and musicians that all made this one of the most unique experiences I've ever had.
COLIN HONIGMAN
CREATIVE TECHNOLOGIST
LOS ANGELES